Become a Preschool
Substitute Teacher
Work when you want, where you want all while exploring different preschools in your area!
Set Your Own Substitute Schedule
You decide each day if you're available to work! You decide the exact hours you're available! You decide where you work!

Find out what it's really like to work at a school! Work for as many preschools or as few as you'd like, when you'd like!

It's true! As a substitute teacher with Ratio Staffing, truly you decide when and where you work!
P.S. You're also helping fellow teachers not feel guilty taking their time off because they know someone will be there to help their class!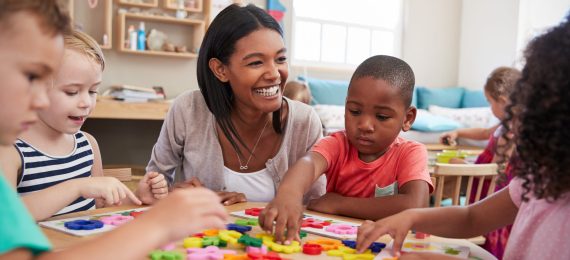 The Ratio Staffing Process
Preschools in your area need you. You can make a difference at those preschools and in the lives of the preschoolers!
Submit Application
Submit your experience, expertise, and any additional highlights we should know about you.
Interview Process
We will review your application and invite you to schedule a call with us to learn more about Ratio staffing and see if and see if it will be a good fit for you.
Upload Documentation
If approved, you will receive a an invitation via email to access our private documentation portal so that you can upload your files securely. Our partner schools will be able to access your documentation and get you working right away.
Add Availability To Request Portal
Once you have completed uploading your documents we will assign you a login and password to access the booking portal.
That's it! Get Ready to work!
Enjoy the benefits of exploring different preschools risk free! We're excited to have you on the platform and we know the preschools will be too!
Getting Started With Ratio Staffing
Required
Documentation
There are a few things to keep in mind about the documents and trainings:

1. They are required by law per Community Care Licensing and OSHA for the safety of you and the children.
2. You most likely have them on hand.
3. You would need these documents to work at a preschool anyway so doing this helps you in the long run.
4. Gathering these required documents makes it that much easier for you to be hired on at a preschool you now know and enjoy because you've worked there!
Submit your information for an invitation to a call
Ratio Staffing
Application
Ratio Staffing is the leading resource for connecting preschools with qualified teachers. We provide an easy way for schools to find and hire qualified staff, and we make it simple for teachers to find the best placement opportunities. With over 20 years of experience in the industry, we know what it takes to connect schools and teachers successfully.
Become A Substitute